Minneapolis Minnesota Casting Directors
Jean Rohn and Kelly Gallagher are Casting Directors in Minneapolis, Minnesota that work with Union and Non-Union talent for film, television, commercial/industrial, print and new media. After moving from the New York market to Minneapolis, Jean and Kelly opened JR casting in 1994.

In New York Jean started as a talent agent for numerous agencies and then was hired as Associated Casting Director for ABC's "All My Children". (She still remembers Susan Lucci introducing herself on Jean's first day.) While at "All My Children" she was voted into The Casting Society of America.
Kelly started as an Actor/Director/Stage manager in New York and was dragged behind the camera when he partnered with Jean in 1994 in Minneapolis.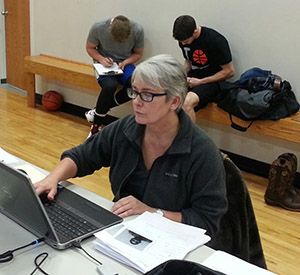 They both have over 30 years of experience in the "Biz."

What differentiates us from other Casting Directors is our ability to understand a Director's/Creative's ideas and turn words – edgy, quirky, "gimme a young Dennis Leary"- into faces.

As dedicated Casting Directors we are committed to meeting the casting requirements of our clients. We are personally involved in the entire casting process. We identify, and personally select the best talent for each project. We pride ourselves in helping the Director and Creative team achieve their vision.

Regarded as one of the best and brightest in the casting directors in the industry, JR casting has a proven track record of success with 20 years' experience and over 650 projects. Our long-time experience and credentials have made JR casting an invaluable commodity to producers and directors in ad agencies and production companies across the country and around the world.

Our Motto: You need 'em. We find 'em.

And we do:

Spokespeople, Children & Teens, Adults, Real People, Beauty, Improv Actors, Musicians, Dancers, Fire eaters, Basketball and Football players, Hula Hooper's, Gymnasts, Boxers, Mimes, BMX bikers, Skate boarders, Mixed Martial Arts, Bearded men, and Hockey Players (That's an easy one, we're in Minnesota) etc. etc.

Kelly actually enjoys finding the esoteric people that are needed for projects!